Last March, I was having dinner with a friend and her father. And even though religion and politics are still not considered polite conversation, our discussion turned to the changing demographics in America and the fear that it sparks in many older white Americans. (It was just a few months later that America By The Numbers with Maria Hinojosa — an excellent show about the changing demographics in America — premiered on PBS.) I've been aware of shifting demographics for quite some time, but was surprised at the concern that was expressed. Fear really is the enemy of a democracy and of a dinner date. But then, as the waitress brought me the steak and asparagus that I had ordered, I got hopeful. For some reason, I thought of "fish fries." That's right, "fish fries," and I felt a wave of hopefulness.
Most Americans, even if they've never attended one, have at least heard of a fish fry. They've become very popular with local print and broadcast news in the Heartland. I guess because they have nothing better to cover, local media produce numerous guides, directories and features about fish fries every spring.
Fish fries have always been popular in the Midwest and Northeast, especially in Roman Catholic communities, and especially on Fridays during Lent when abstinence from meat was/is required. But fish fries can be found in any community in any region and religious affiliation is unnecessary. Throughout the years, many restaurants have had fish specials on Fridays, but my memories are of parish and community fish fries. A great way for the community to come together and for an organization to make a little money.
Back in 1960s, when I must have attended my first fish fry, the standard menu consisted of battered or breaded fried fish served with french fries, coleslaw, lemon slices, tartar sauce, ketchup and some sort of dessert. The fish was usually "God's Cod," but I remember Jack Salmon — not salmon at all, but a cool name for walleyed pike, a large game fish pulled from the lakes and rivers of the northeast.
In German areas, like south St. Louis where I grew up, beer was/is the beverage that "pairs best" with fish fry fare. Sometimes there were potato pancakes with sour cream and applesauce and maybe a slice of rye bread. In St. Louis, you could find mostaccioli as a side dish along side the mac & cheese thanks to the Sicilians who came to the city in the early 20th century.
Of course, the south invaded a while back bringing catfish and cornmeal batter, along with hushpuppies and cheese grits as sides. Up the river from NOLA came snapper, shrimp, Jumbalaya and Louisiana hot sauce.
So you can see where I'm going here and why I was feeling hopeful last spring thanks to fish fries. Fish fries in Gateway are showing a more gentle and tasteful swing in demographics.
[socialpoll id="2258191″]
Fish fries have been around for a long time. Certainly Native Americans came together and cooked big fish dinners for the whole community long before the rest of us got here. Over the years, different ethnic groups have brought great recipes to the classic fish fry menu. Today, here in Gateway, one of the most popular fish fries is the Mexican Fish Fry at St. Cecilia's Catholic Parish. It's so crowded that people order and schedule pick up online! On their menu: salmon, cod, shrimp, chile relleno, tostada, quesadilla, chips and pico de gallo, tamales, and sometimes, fish tacos!
Yes, I'm hopeful — and I'm getting hungry! Fish fries are part of our heritage in the Heartland (good health or not), and they're still going strong. You can still get "God's Cod" battered and fried with the same sides that were served in 1964, but you can also get flavors from around the world! You're still at a fish fry! You're still in America. And you're still in good company!
—Wheelhouse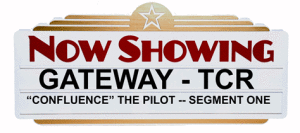 Who knows what a fish fry will be like in 50 years. The writers and producers at Gateway-TCR are thinking about fish fries (and other things) in 2064,1964 and today. We're practicing a "careful futurism" as we build the sustainable stage upon which the Gateway-TCR stories will be told.  That means we'll be looking back as much as we look forward. -50 | 0 | +50, our method of careful futurism, compares the change in POV from 1964 to 2014 and then uses it as a governor for predicting what the community will be like in 2064. What will fish fries look like in the future? Will they be more healthy? Will influence and recipes come from China, Japan, Korea, South Asia, South America, Africa? Will we live in stronger and more just communities? Won't America be even stronger because of our diversity? We can only hope and pass the tartar sauce.