Gateway-TCR is a poli-sci-fi television drama set in 2064 where the story of a whole city, nation and planet must be rewritten. It's not Game of Thrones, but there will be drones to deal with… watch a sneak preview.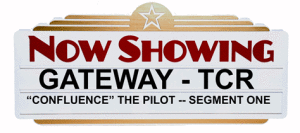 Help us get more segments on the air! Sign our petition (see column to the left). Use the links below to share this post. Like us on Facebook. Follow us on Twitter.
If you sign it they will come. Sponsors and advertisers will support this indie TV series if we show them it has an audience. YOU! We're creating Gateway-TCR one episode-segment at a time, and we'll be sharing them with you for free – right here on this site. We're not asking for anything in return, except that you SIGN THE PETITION! Please tell potential sponsors and advertisers that you'll watch Gateway-TCR and that you're interested in their messages about sustainable brands and New World Business. In appreciation you'll receive our monthly fan newsletter and information about special promotions and prizes. Thanks!